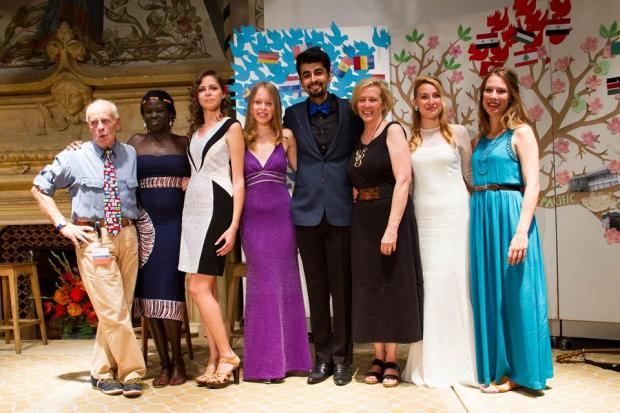 CAP 2016 and 2017
Since 2011 the Caux Artists Program (CAP) has welcomed to Caux over 50 performing artists from all over the world. In keeping with the international and multi-cultural "spirit of Caux", CAP has had artists, faculty and mentors from Colombia, Germany, India, Nigeria, South Sudan, Switzerland, Ukraine, United Kingdom and the USA. 
In 2017 CAP will return to Caux with an interdisciplinary summer course in Vocal Arts (classical, music theatre and pop!) and the humanities.  For up to date info CAP invites you to LIKE their Facebook page at Caux Artists Programme.  Visit their website www.cauxartists.org to download an application or contact them at cauxartists@iofc.org.
The Caux Artists Program takes place at the Initiatives of Change (IofC) international conference center in Caux, Switzerland www.caux.iofc.org.
In 2016, there are plans to present a CAP OUTREACH in another part of the world.  Previous CAP OUTREACH activities have taken place in India and the USA.  The CAP Team is currently considering Egypt, India and Romania as locations for the CAP OUTREACH in 2016
The Caux Artists Program (CAP). News of future events will appear on this page. 
More information on their website